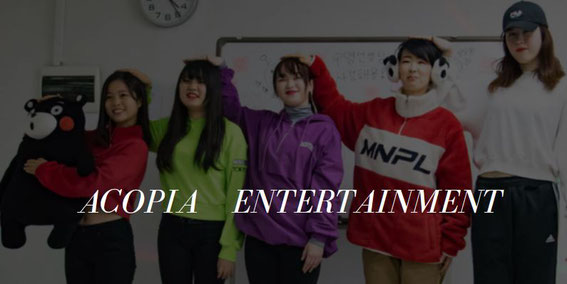 What does ACOPIA ENTERTAINMENT do?
1)Through Acopia's Global Audition in Asian Countries and Acopia's Joint Audition in Seoul, we introduce young, talented people to Korean Entertainment.
2)Our Acopia Star Project allows aspiring idols to debut.
3)We train talented individuals and provide them opportunities to perform in Asian countries. 
◇ACOPIA TRAINEE PROGRAM

You can now audition!!

Dream of being a K-pop idol, but don't have any auditions nearby?
Here is your chance to shine!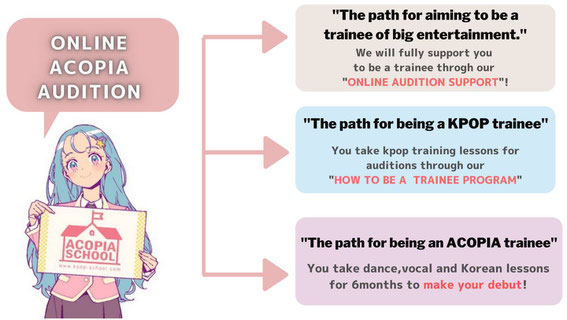 ◇GLOBAL AUDITION

Now open the online kpop audition in ACOPIA!
If you pass the 1st round, you can get the joint audition!
In the joint audition, about 10 entertainments will attend it!